Project Epic Life
Sharing our love for the outdoors
At Epic Life we want to have a positive impact within our community, so that's why we've set up Project Epic Life. Our aim is to share our love for the outdoors through paddling, walking and other outdoor adventure activities, giving the opportunity to those who would never otherwise have the chance. We want to offer people an escape from everyday life, by taking part in relaxing and de-stressing activities.
Part of our outreach program is aimed at preserving our outdoor playground, holding events and providing education on how to look after our outdoor spaces so that everyone can enjoy exploring the Kentish and Sussex countryside.
We hope to bring people together through a series of fun events aimed at getting people more involved in our community while creating fun and long-lasting memories.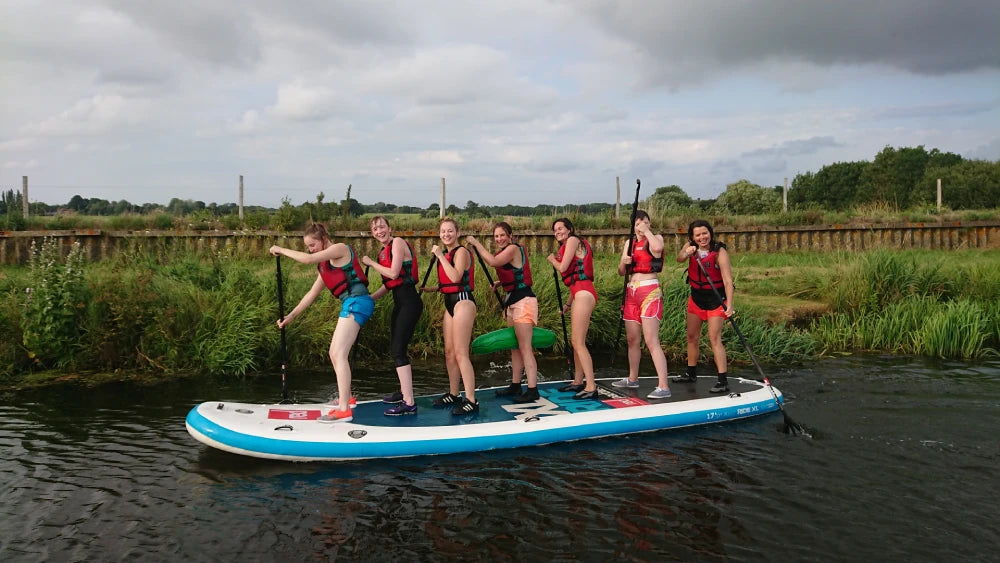 Paddle Share
We've teamed up with local schools and charities to offer free or discounted sessions to help get kids out on the water to explore new environments.
We have charities which we already work with but we are always looking for new ideas! We are able to offer some free or discounted sessions each year to charities, so please contact us if you know
a friend or organisation that may be interested.
Contact Us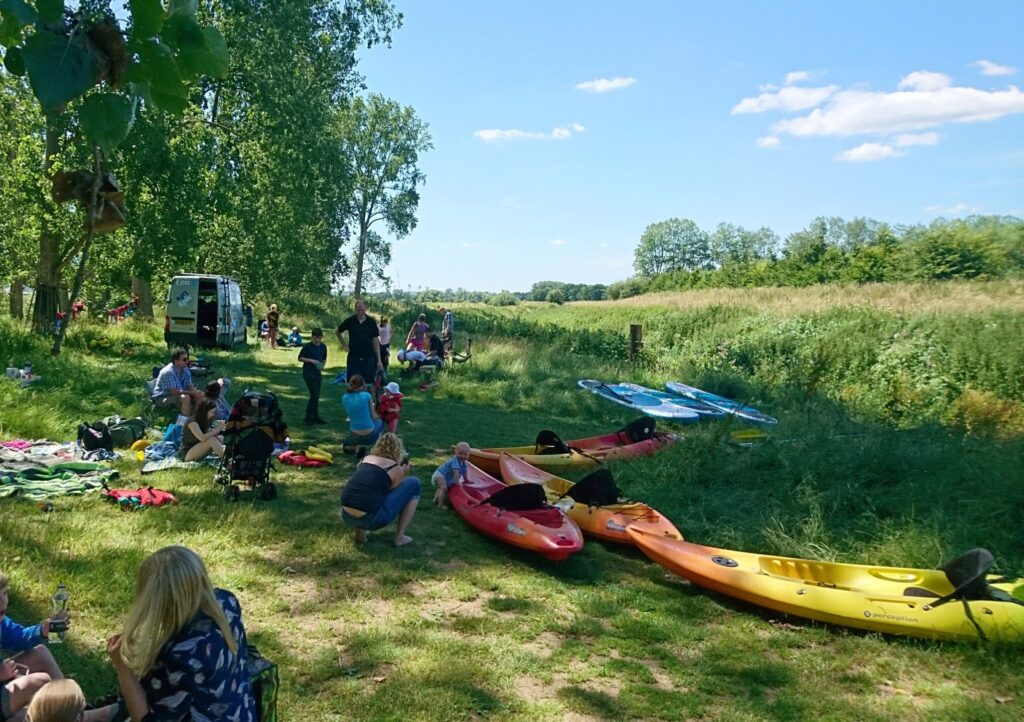 Epic Marmalade Days Out
We have previously worked with the young carers to organise a day for them to join us out on the water giving them a chance to relax and have lots of fun outdoors. We bring a picnic along for the children but everyone is welcome to join!
Paddleboards and boats will be there for everyone to try and any money raised on the day will go towards supporting the young carers.
Epic Life Challenges
Each year, we organise both kids and adult paddle challenges for complete beginners to help raise money for Charity with Kids. So far, we've managed to raise over £10,000 from our pier-to-pier challenge, training beginners with sit-on kayaks to paddle from Eastbourne Pier across to Hastings Pier.
Fancy a challenge but never been out on the water before? Not a problem for us! If you'd like to take part in an organised challenge or are interested in starting your own, send us an email and we'll get you out on the water before you know it!
We will be paddling the entire 29km Medway Canoe Trail to raise money forThe Hospice in the Weald. In preparation, we will run weekly training sessions on Mondays and some half-day paddles throughout the summer so that we are ready for the main event! If you are interested, let us know by giving us a call on 07377 184505 or you can email us at teamepic@epiclife.co.uk. Paddleboards, kayaks and canoes are all welcome!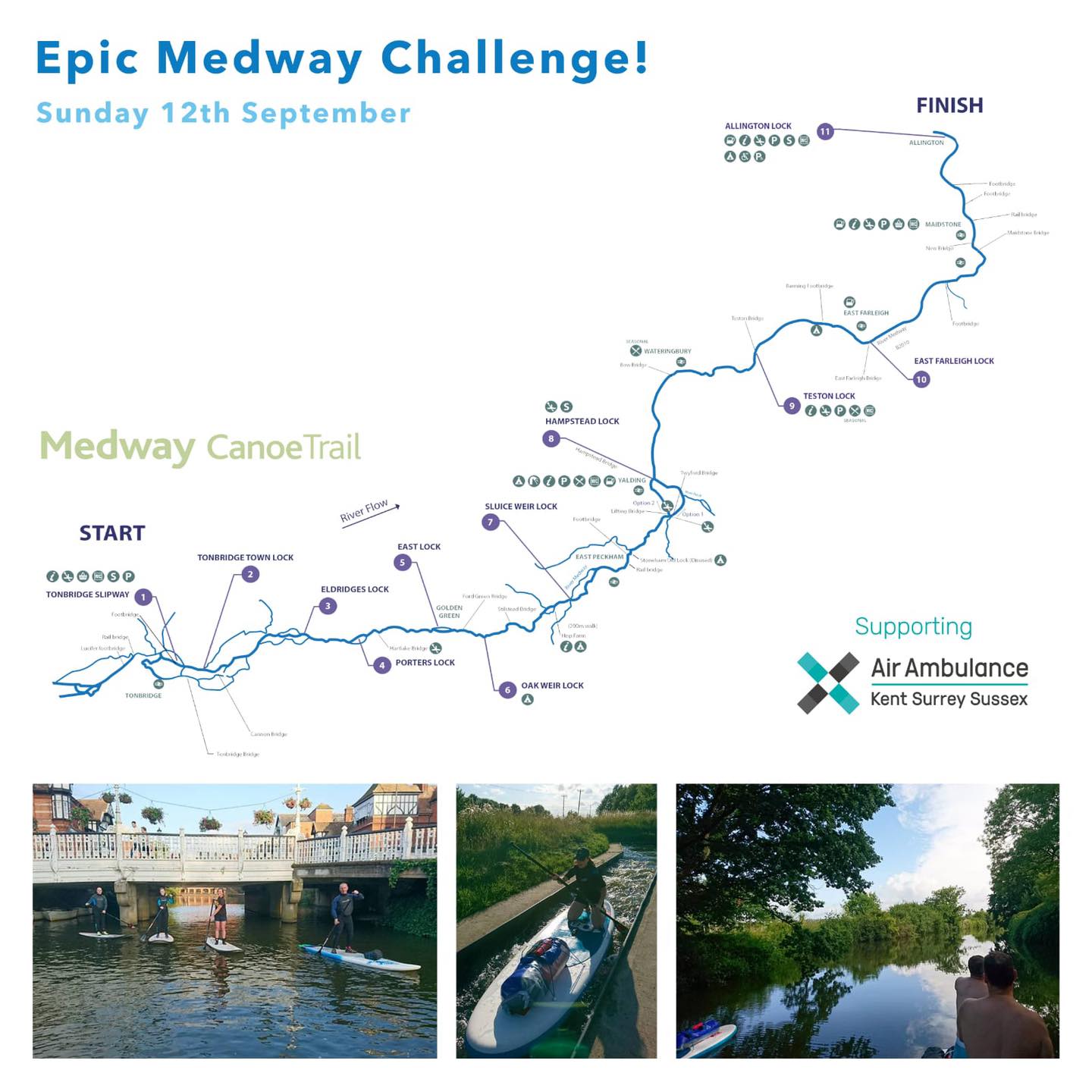 Protect our Paddling Environment
Keeping the beautiful outdoors beautiful! We believe that in order to fully enjoy the outdoors we need to look after it. This is why we organise and get involved with regular litter picks to care for the local environment and make sure that it will be there for us to share and enjoy in the future.
Every bit helps, even picking up just one piece of litter each time you go out adds up and helps keep our outdoor spaces clean.
Alongside this, we hope to get involved with schools to help educate children on the importance of looking after our natural world. If you know a school which would like to do a litter pick, please get in touch and we would love to help make it happen.
We've put together some factsheets (still work in progress!) to help you with your outdoor adventures including some tips for doing your own litter pick and what local wildlife you can expect to find along the rivers in Kent and Sussex.  We love to hear about the wildlife you see along the river and we are always looking to improve our resources so if you think there is something we should add, then let us know!