Regular price
£12.00
Sale price
£12.00
Unit price
per
Sale
Sold out
Share
View full details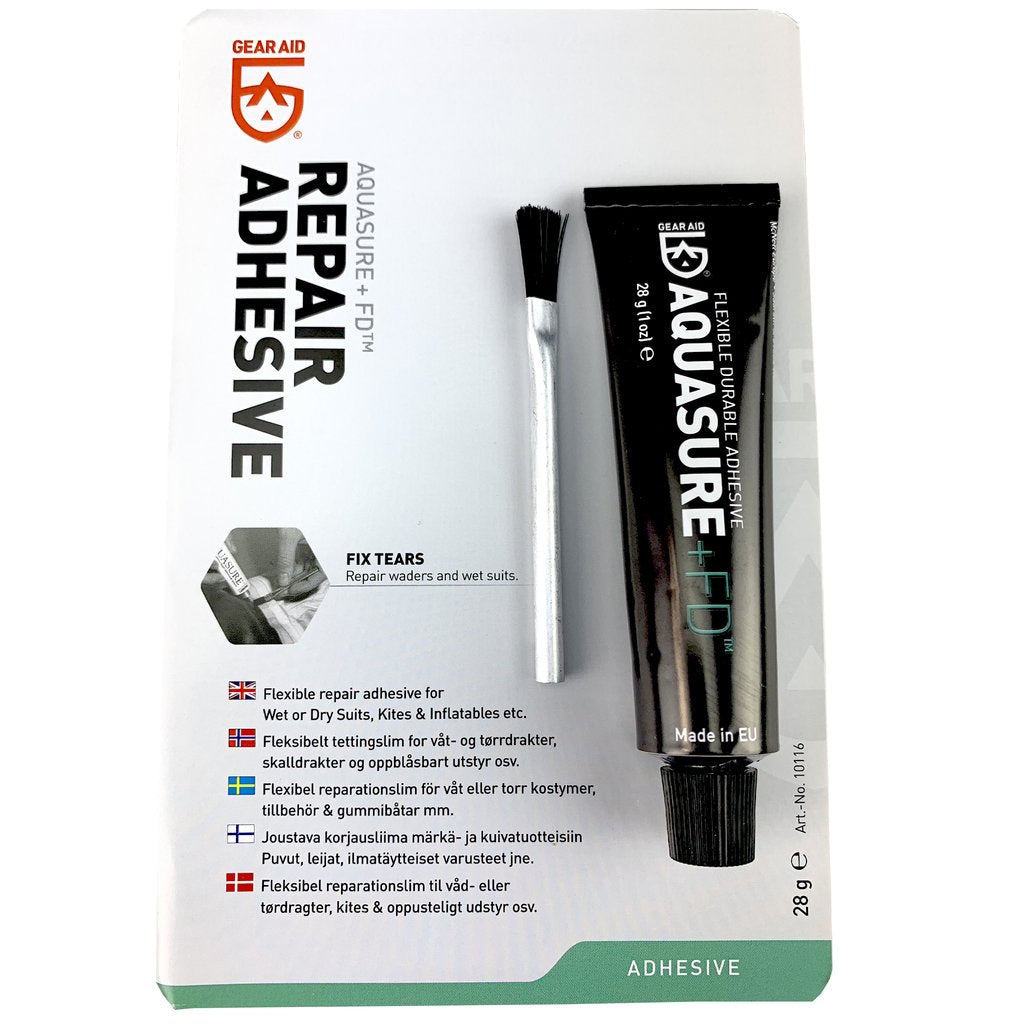 Aquasure Wetsuit Drysuit Adhesive Gear Aid by McNett Info
Aquasure Urethane Repair Adhesive & Sealant, Gear Aid by McNett, the industry standard for maximum strength repairs to wetsuits, drysuits and all watersports products. The flexible adhesive with its safe and environmentally friendly toluene free urethane formula waterproofs, seals and also protects against abrasion. Hundreds of watersports and household uses. For fast cure, use with Cotol-240(TM) Cure Accelerator.
Directions For Neoprene Repair
Clean damaged area with Cotol-240(TM) Cure Accelerator/Precleaner or solvent

Trim loose threads. Non-fabric surfaces should be roughened with sandpaper, then cleaned. Apply Aquasure to surfaces directly from tube or with knife or flat stick. Keep repair level overnight. Avoid contact with other surfaces.
Most repairs reach full strength overnight (10-14 hours). Allow longer for thickest repairs. For fastest cure (2 hours or less), mix in Cotol-240.
HOLES AND TEARS: Create backing with removable tape. Fill void and 1/4" beyond edge with McNett Aquasure. Remove tape after full cure.
SEAMS: Apply 1/16" thick bead overlapping seams edges by at least 1/4". Apply with slight pressure to saturate fabric surfaces.
HIGH WEAR AREAS: Apply thin coat with knife for flexible abrasion resistance.
Aquasure Wetsuit Drysuit Adhesive Gear Aid by McNett Features
Urethane Repair Adhesive & Sealant
Repairs Wetsuits, Drysuits and Other Water Sports Products